A Brief History of BUSİAD
Bursa Industrialists and Businesspeople Association
BURSA and It's Industries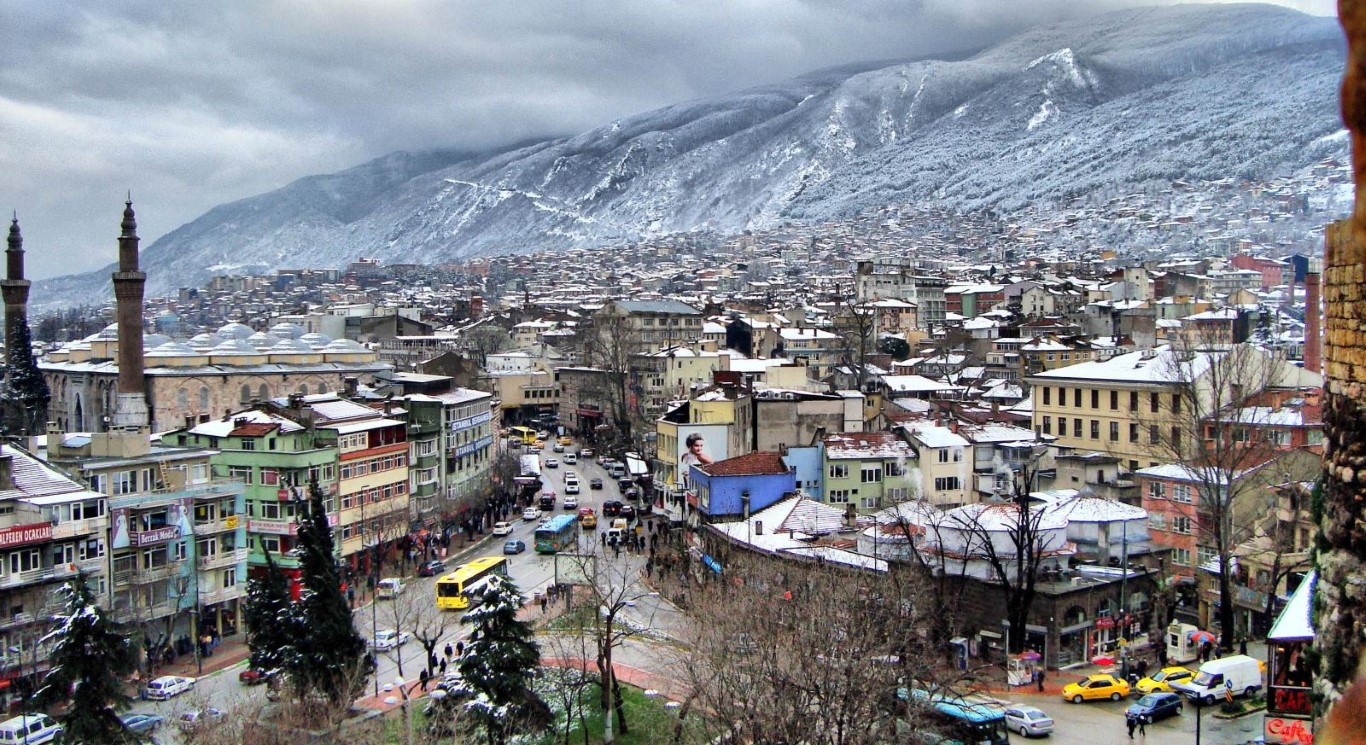 Mt. Uludağ (Mysian Olympos)
Bursa is situated about 96 miles south of Istanbul, which is the biggest city of Turkey. Ultimately being very near to Istanbul , Bursa is one of the most prominent cities of Turkey. It only takes three quarters of an hour to go to the well known ski-resorts, half an hour to the s ea side and 1.5 hours to Istanbul by car. Bursa was the first capital city of Ottoman Empire and therefore has a lot of historical attractions. The city has 3,3 million inhabitants. Bursa has twice the income per capita than Turkey's avarage. The oldest and the biggest industrial sector is textile. There are also three major car factories including Renault, Fiat(Italy), Karsan and TOGG in the city. Last year Bursa produced 69 % of the tomato paste, 62 % of the the total frozen food and 47 % of the canned food of Turkey's total demand.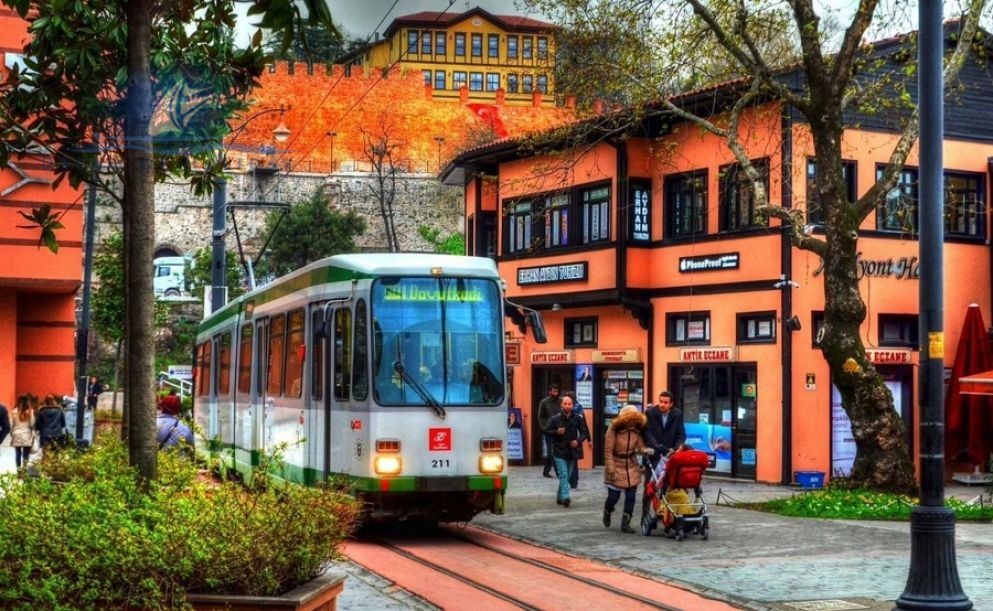 Bursa Industrialists and Businesspeople Association (BUSIAD)
Organizations known as 'SİAD's (Industrialist and Businesspeople Associations) are very effective on economical, social and political fields in Turkey. 'BUSİAD' is one of the very well known amongs these voluntary organisations. Organizations likewise are tought to be an indispensable element of democracy by the civil society, and especially the industrialists and businesspeople associations . As of the end of 2017, the number of companies within the association has reached more than a 1000, and the number of people employed by these companies is close to two hundred thousand people. The annual exports numbers totaled US $10 billion, and the annual surplus exceeded 25 billion US dollars.
History of BUSIAD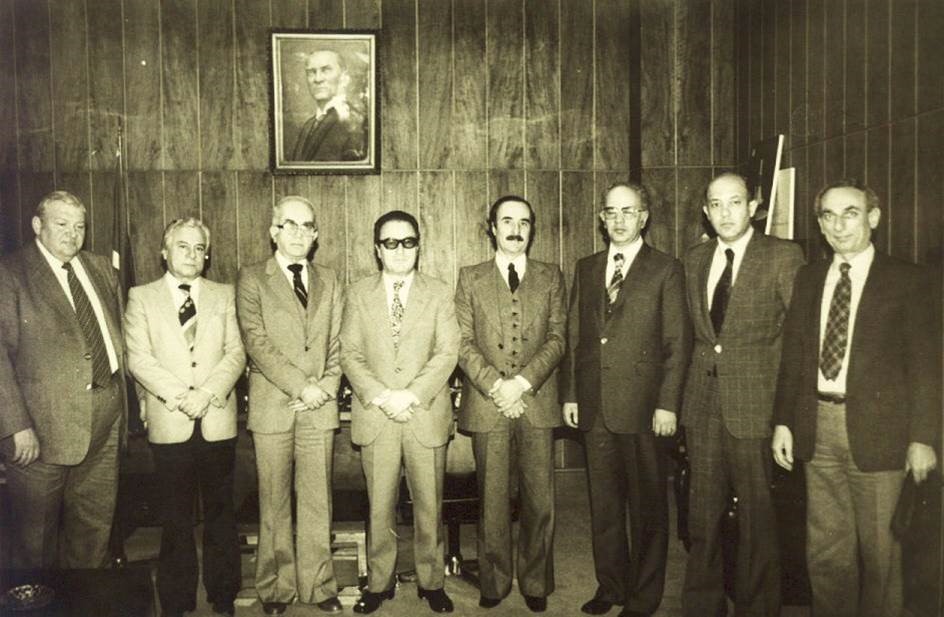 In the year 1978, Bursa industrialists were discussing whether or not (BTSO) Bursa Chamber of Commerce and Industry would work more effectively as two different rooms, one as the 'Chamber of Industry' and the other as the 'Chamber of Commerce'. Those who think alike took action, with the Turkish Industry and Business Association (TÜSİAD) being an example as the idea, they gathered under the roof of an independent new, voluntary association.
Starting from this point; Bursa Industrialists and Businesspeople Association (BUSİAD) was established as a non-governmental organization based on the voluntary basis of membership, as well as becoming Anatolia's first and Turkey's second Industrialists and Businesspeople association in 1978.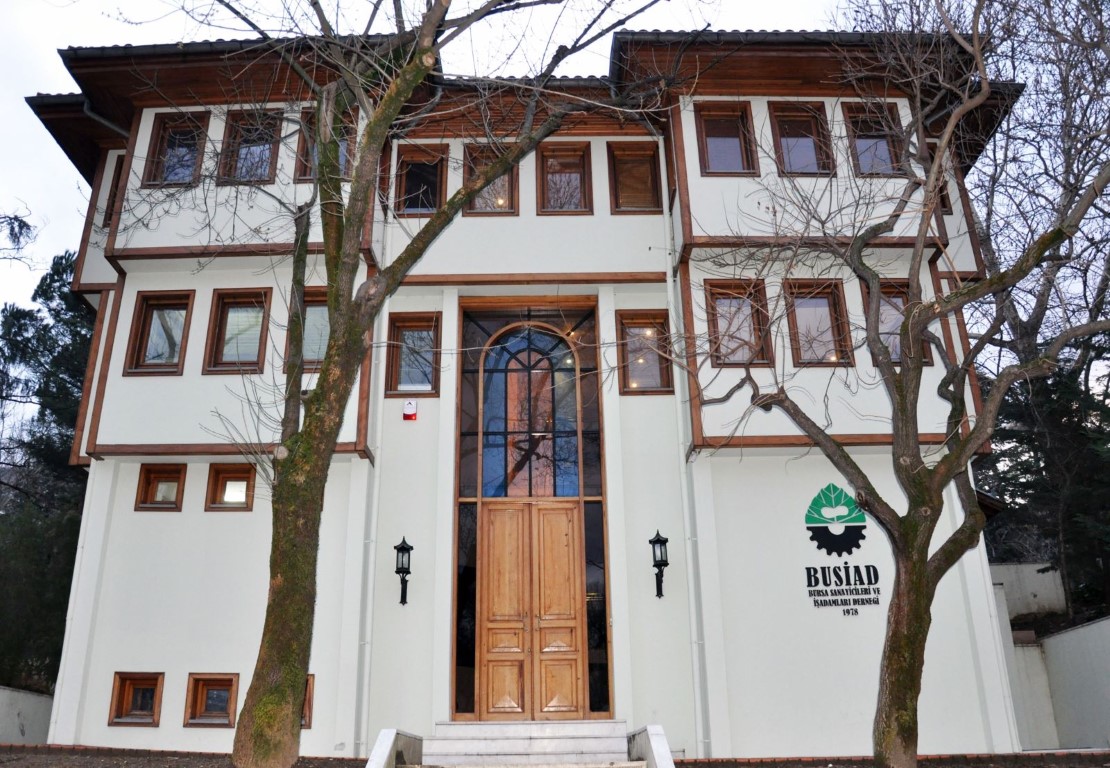 BUSİAD started to operate in a small apartment in 1978, and in 1995 the operation moved to the administrative building located in 'Kültürpark' also called as 'Reşat Oyal Park', which is the main location today as well. This administrative building called as the 'House of BUSİAD' was built with the sponsorship of its members. The association carries out its activities in a building housing two meeting rooms, a fully equipped conference room with interpretation capabilities that can hold up 200 people, president's office and administrative offices, an archives room and a full kitchen.
Member Structure
BUSİAD is Turkey's largest and oldest voluntary business association after TUSİAD. The association currently has 296 registered members (266 royal members, 28 honorary members), operating in 7 different industries, 180 of which are corporate and 88 private members.
The sectoral distribution of the members of the Association is as follows;
- Food Industry - 28 members,
- Service Industry - 66 members,
- Construction Industry - 16 members,
- Metal-Mechanical-Automation and Chemical Industry - 45 members,
- Automotive Industry - 76 members,
- Textile Industry - 53 members,
- Trade Industry - 13 members,
Continuous Activities of the Association
Meetings in 'Çekirge' area
Specialist Group Studies and Philosophy Club Studies
Sectoral Meetings (also called as the round table meetings)
High Advisory Board Meetings
Businessman of the Year Awards
Bursa Innovation Awards
Quality Symposiums and Award Ceremony (with KalDer Bursa Branch)
Innovation and Creativity Symposiums
Summer welcoming meetings
Parents and Children Meetings (with TEB)
Open Door Meetings / Philosophical Conversations
Conferences, Seminars and Panels
Domestic and Overseas Tours
Concerts celebrating 'Atatürk' as well as the Turkish Republic
Member Visits and Protocol Visits
Declarations, Reports, Press Announcements and Surveys
Studies regarding industrial cooperation with universities
TÜRKONFED Presidents Council and Summit Organization participations
BUSIAD 'Bakış' Magazine, published in every 3 Months
BUSIAD website and social media site updates
BUSIAD
BURSA INDUSTRIALISTS AND BUSINESSPEOPLE ASSOCIATION
BOARD MEMBERS
2022 - 2024
Chairman of the Board : Buğra Küçükkayalar
Vice Presidents of the Board of Directors: Yasemin Uyar DUMAN, Tuncer HATUNOĞLU, Veda Girgin EROĞLU
Board Member / Treasurer: Sezayi SEZER,
Board members : Haluk Parlamış, Mustafa EKİNCİ, Uğur URKUT, Orçun SARICA, Mustafa BULUT, Selim AKBAŞ, Serdal CAN, Sevda Keskin GÜLMEZ, , Lale YILDIZ, Ali Erman AYTAC